Who is Samson?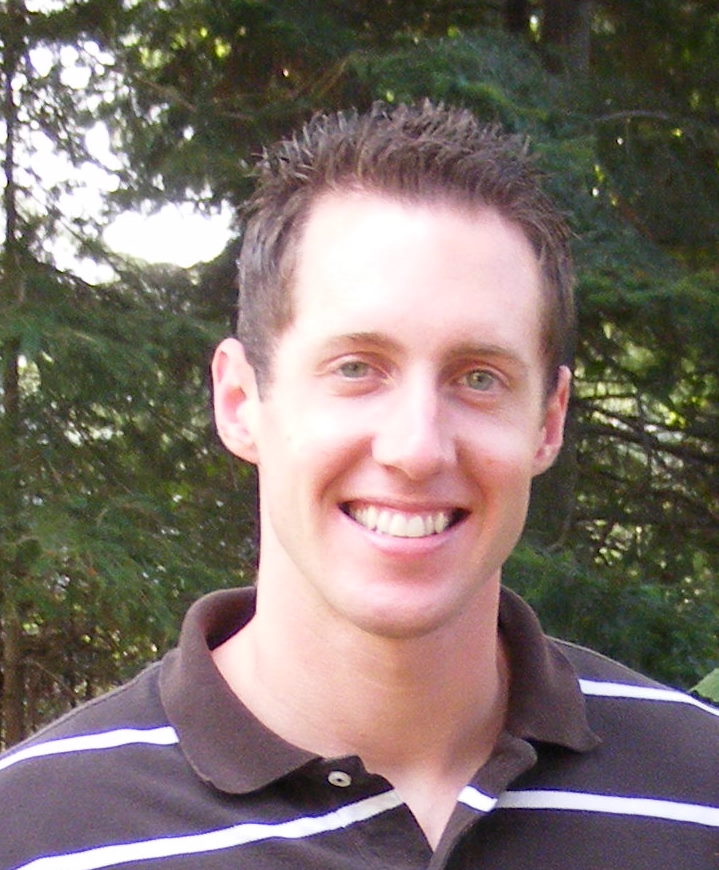 Coach Samson Dubina has been awarded the 2015, 2016, 2017, and 2018 USATT Technology Coach of the Year and was also a 2016 US National Team Coach and has most recently been titled as Technology Coach of the Year from the United States Olympic Committee.
So how did he start....
Samson started table tennis at age 12 in Canton, Ohio at a local church then progressed to the Canton Table Tennis Club at the YWCA. Four years later, his game saw huge improvements under the instruction of coach Carl Hardin. He then continued sharpening his skills as a training partner for the Olympic team of Canada from 2004-2007. In recent years, Samson has achieved many titles while traveling to Europe, Asia, and throughout North America competing in nearly 400 tournaments over the last 23 years. Currently Samson is training, competing in tournaments, coaching the top players in the state of Ohio, and is now coaching the top players in America.
Samson's Titles and Achievements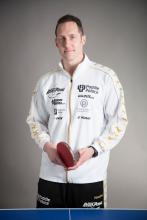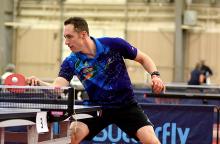 #1 Player in Ohio & Previous Ranked #3 in the US
US National-Level Certified Coach
2018 USOC Table Tennis Technology Coach of the Year
2018 & 2017 & 2016 & 2015 USATT Technology Coach of the Year
2016 US National Team Coach
2015 US National Men's Singles Champion over thirty
2015 US National Men's Singles 8's Finalist
2013 US National Men's Singles Champion over thirty
2009 US Nationals Men's Singles Finalist
2008 US Nationals Mixed Doubles Champion
2009 US National Men's Team Member
US Representative - Final Olympic Qualification in Budapest, Hungary
US Representative at the World Championships in Yokohama, Japan
US World Collegiate Team Leader in Maribor, Slovenia
US Junior Olympic Gold Medalist
5 x Ohio Men's Singles Champion
2 x Quebec Circuit Champion
2 x Ohio Men's Doubles Champion
2 x US National Men's Singles Quarterfinalist
2 x US National Doubles Quarterfinalist
2 x Canada Cup Team Semifinalist
2x Millcreek Open Champion
Toronto Open Champion
4 x Championship Four-Star Tournament Finalist
Highest USATT Rating 2619 in the year 2016
Former Training Partner for the Canadian Olympic Team in Ottawa, Canada
US National Mixed Doubles Finalist
World Championship Doubles — Top 128 in Yokohama, Japan
Arnold Classic Champion
Currently Ranked US #5 in Hardbat
Ohio's #1 Player for 19 Consecutive Years
ITTF Level II Certified Coach
USATT Certified Umpire
USATT Certified Referee
Current Occupation: Professional Coach/Athlete/Trainer
FAVORITE WEBSITES:
The Best Photographer: http://cljstudiosphotography.com/
The Best Robots: http://www.newgy.com/?affiliateid=10394
The Best Equipment: www.paddlepalace.com
The Best Rackets and Rubbers: www.nittaku.com
The Best Database: http://www.tabletennisdb.com/
Tournament Sponsor: www.wil-cut.com
Tournament Sponsor: www.clearchoicelaser.com
Tournament Sponsor: www.simplexcreative.biz
Tournament Sponsor: http://realmofthereptile.com